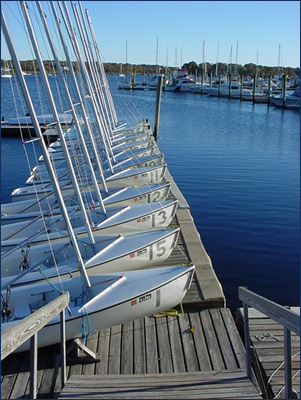 CALLING ALL ALUMNI!
Every year URI holds an ALUMNI REGATTA, an event when sailing team alumni are invited back to the university to compete for the David Konigsberg Cup. This event has been run annually since 1985 and is attended by some of the best dinghy sailors in New England. A member of the sailing team in 1970, the regatta is held in memory of David Konigsberg. The David Konigsberg Cup Alumni Regatta is held every fall and always attracts a great turnout!
ALUMNI SUPPORT WANTED!
Every wonder how you could support the sailing team? Don't under estimate the contribution you have to offer the team. Please get involved and do your part to help rebuild this team into the number one college sailing team in the nation. You may even have fun doing it! Want to learn more about how you can help? Visit our page!